Highlights
Silly Royale gets 8v8 Squad Island, where squads can compete against each other in Squid Royale modes
Silly Royale's Squid Game-inspired modes became incredibly popular and led to 5 million downloads for the game globally
Silly Royale's Squad Island has a brand-new map with new tasks to complete
Made-in-India social game Silly Royale had introduced several Squid Game-inspired modes, called Squid Royale, in November 2021. These game modes have been incredibly popular among players, which led to around 5 million downloads for Silly Royale worldwide during the limited-time mode. To make things even more interesting, developer SuperGaming has introduced the Squad Island mode, where two squads of eight players will compete against each other in Squid Royale modes. Players can now play all the Squid Royale modes in Squad Island.
Silly Royale's Squad Island will feature 16 player lobbies with two separate voice channels for each squad. The Squad Island also has a brand-new map with new tasks to complete. Along with these, players will have an option to vote for their favourite Squid Royale Challenge to play against their opponents. Finally, there will be no eliminations in Squad Island, which will allow you to continue being part of the squad even after you make a mistake in the game. Squad Island is available in the event tab of Silly Royale.
Christelle D'cruz, General Manager and co-founder at SuperGaming, said, "On average, players spend 48 minutes in Silly Royale and one of the most asked for features from the community is the ability to squad up with friends. Squad Island is our attempt at doing just that, to let you play more of the Silly Royale you love with the people you love."
Also Read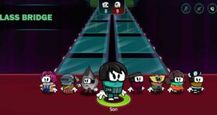 Silly Royale: Squid Royale season finale adds Glass Bridge and Marble modes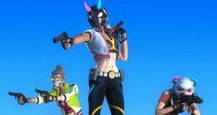 MaskGun gathers over 60 million players, three-year anniversary update now live
Made-in-India battle royale shooter Indus story, characters, guns revealed
SuperGaming believes that the new Squad Island mode highlights the "flexibility of the company's in-house tech platform" by letting the dev flawlessly run large-scale real-time multiplayer games like Silly Royale with more than 17 million players and MaskGun with more than 60 million players. The company's tech platform is also being used in developing its upcoming web3 games.
The post New Silly Royale update brings 8v8 Squad Island with all Squid Game-inspired modes first appeared on 91mobiles.com.